Digital Therapeutics (DTx)
Digital Therapeutics (DTx) encompasses the vast array of software-based solutions to help patients treat, manage, or prevent a disease or disorder.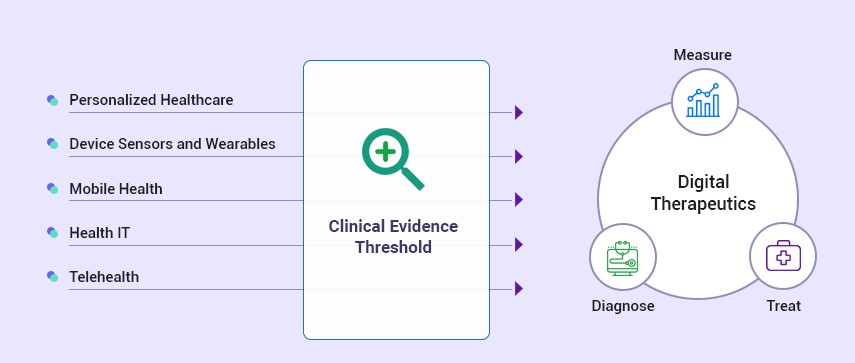 They stand out from the ocean of other digital health products by their scientifically proven effectiveness. With solutions ranging from simple phone apps to VR supported by state-of-the-art AI, they hold incredible potential to address countless unmet medical needs in patients, especially in our increasingly digitized era.
Who is this conference for?
We are dedicating this conference to the leaders, innovators, and change-makers in this industry.
No matter what you specialize in, whether your company is already building groundbreaking digital therapeutics, or you hope to invest in those who do, or if you are simply want to find the best solutions for your clients and patients, this event is for you.
why should i attend this conference?
In such a rapidly evolving industry, we appreciate how difficult it can seem to stay current on the latest innovations and trends.
That's why we are bringing together the leading entrepreneurs, investors, and buyers all in one place, to help foster deep insights, assist investors in discovering the fastest growing DTx companies, and propel the next stage of innovation.

"As software and health care converge to create digital therapeutics, this new breed of life sciences technology is helping to transform patient care and deliver better clinical outcomes."
Deloitte
"Digital Therapeutics hold tremendous potential to address unmet medical needs in patients, especially now."
Joris Van Dam, Executive Director, Head of Digital Therapeutics, Novartis

Previous
Next